CURATING
AFRICA'S
FINEST
FOR YOU
You make over 30 000 decisions a day.
We make this one easy. Our industry leading expertise offers you the finest selection of curated African safari experiences, saving you endless research and the paralysis that comes with too much choice. We do the hard work so you don't have to, because sharing Africa's wild places is our passion.
Every one of our Passage to Africa safari experiences is unique. Like a work of art speaking to the individual, each safari is a one of a kind journey sharing the same hallmarks —exclusivity, quality and authenticity—to be treasured for a lifetime.
Leaving you enriched with broadened perspectives, our safaris start with you, your interests and how you want to explore this awe-inspiring continent. We are constantly curating the latest experiences and camps that Africa has to offer, so whether you choose to travel independently or with one of our private guides, your journey with Passage to Africa will be a truly exceptional one.
All journeys begin with a dream and end with an
extraordinary story.
Michael Lorentz, Fellow of the Royal Geographical Society
We have travelled to many fantastic places and have worked with many travel specialists. There is no question in my mind that this is by far the most interesting, well thought out and organised experience we have ever had.

Bere Antonini, USA, 2016
Safari Alchemy
Whether your dream is navigating the watery wonderland of the Okavango Delta in a mekoro, visiting remote tribes in Ethiopia, tracking gorillas in Bwindi's Impenetrable Forest or being entranced by the great Serengeti migration, our aim is to showcase the lesser-known corners of Africa and get you there.
Travel Experts
The key to our safaris is combining deep local knowledge with the highest degree of personalised service and meticulous attention to detail. Our diverse team of Africa Specialists is made up of highly intuitive, personable individuals who listen to you before making a single suggestion.
Cofounder and CEO of Passage to Africa, Michael Lorentz has been honored as one of the world's Top Travel Specialists 2017 for the second year in a row. Recognized as one of the world's best safari experts and professionals, Lorentz is an avid naturalist and enlightened conservationist who is frequently recognized for his work in his native Africa.
I would recommend Passage to Africa for any trip on the continent, not just by virtue of their guides' naturalist knowledge but also their attention to logistical detail.
– Sophie Roberts for Departures Magazine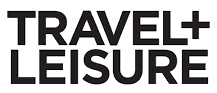 Passage to Africa is renowned for pioneering off-the-grid adventures like stays at the newly launched Camp Nomade in Chad's Zakouma National Park, or viewing rarely seen tribal ceremonies in Ethiopia's Omo River Valley. Let them push you outside your comfort zone—the experience is always worth it.